>
>
Belonging Spotlight: Clarence Davis
Stories
We are kickstarting a new blog series called "Belonging Spotlight." Each volume features a member of our Planet community and is a valuable opportunity to get to know the person, the whole person, and understand what belonging really means to them. 
For our first volume, we will be celebrating Black History Month. Black history happens every day and Black History is American history. This month provides a special opportunity to reflect on the joy, resilience, and continued fight for equity and justice. 
I had the great privilege to sit down and connect with Clarence Davis to get to know more about his journey to where he is and what Black History Month means to him. Let's get started!
Clarence Davis (he/him), Engineering Manager, New Orleans, Louisiana
Tell us a little about yourself and some of the things you are currently working on? 
I was born and raised in New Orleans, Louisiana and I loved the city so much that my beautiful wife and I decided to raise our family here. As a young boy I was involved in many activities that fostered personal growth, discipline and the importance of doing your best at what you set out to do. For example, I was a Boy Scout, played saxophone and trumpet as part of a youth ensemble, earned a black belt in karate, ran track…you name it! Because of my involvement in these activities at an early age, I value the rich and authentic experience personal pursuit and community involvement offers and as an adult I look for opportunities where I can contribute and grow. 
One of the hobbies I enjoy most  is photography and I have been drawn to the art of storytelling through photojournalism. While my equipment has evolved over time, my camera body of choice is the Canon EOS 7D paired with the 70mm-200mm L lens and of course all of the accoutrement you'd expect.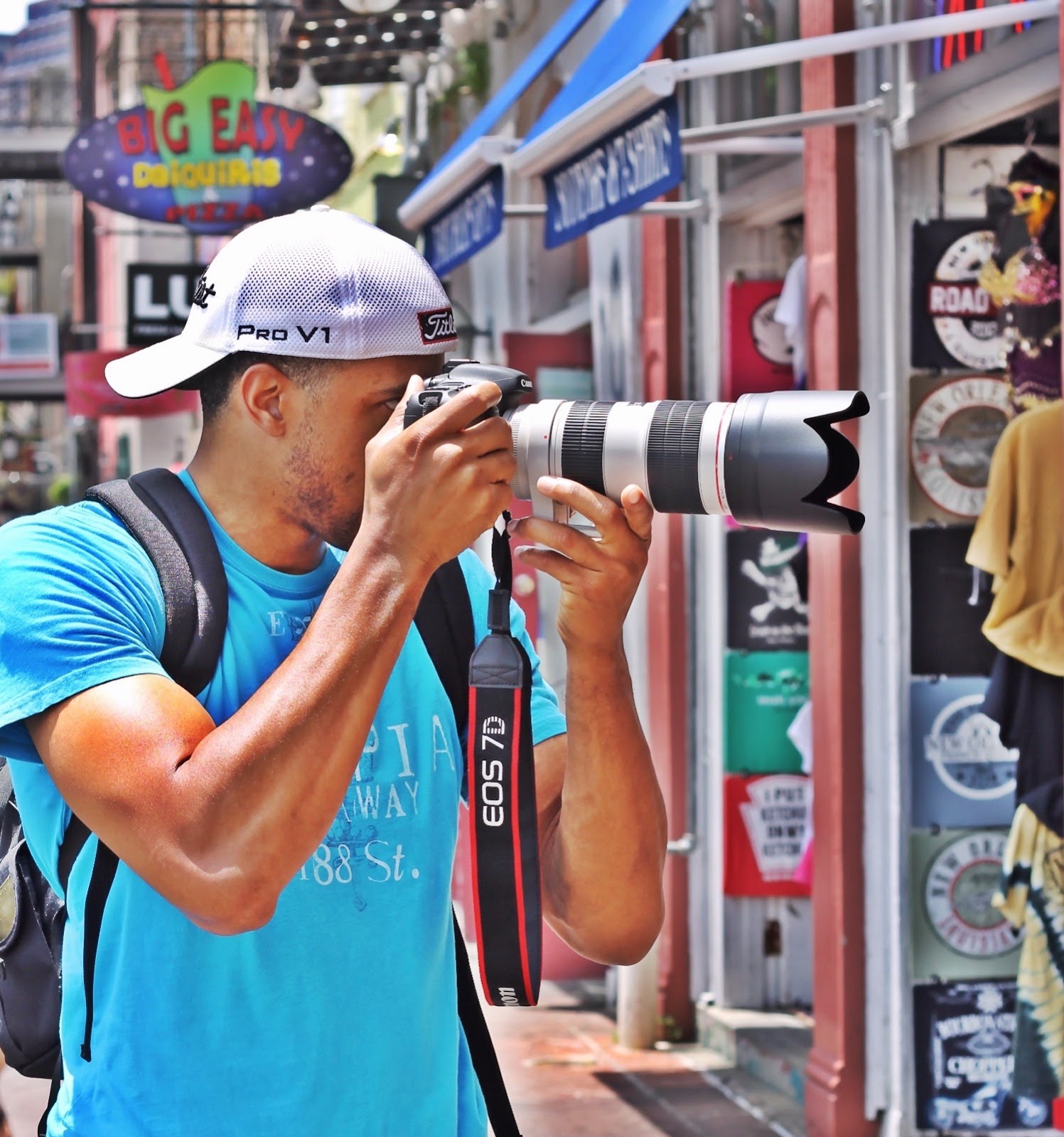 My current role at Planet is Engineering Manager on the admin and usage Planet Platform team. This team is positioned at the intersection of many of the services that enable Planet to deliver products to customers. As a team we have a diverse set of customers and stakeholders ranging from internal engineering teams, to global customer support, sales, and of course end users or organizations who sign up to download imagery or task a satellite. As a result, one of our goals is to reduce inter-platform friction for user context-specific interactions; after-all, in concert with other teams, we are building foundational services to enable workflows for where the business is going. Specifically, this year we are focused on rolling out the next evolution of Planet's authentication and authorization platform and maturing our customer usage analytics services.
Have you always wanted to get into software engineering?
I've always had a pretty diverse set of interests but my plan was to major in political science and psychology in undergrad with the goal of attending law school. I was familiar with the legal business and thought it was a no brainer as far as a life plan but the summer after high school graduation, I was encouraged to participate in a summer computer science/engineering program and that was enough for me to change my declared major. I have no doubt that I made the right decision because this path has exposed me to a wide array of projects and subject matters. 
For example, I had the opportunity to be part of a team of software engineers working to build a GIS platform to help identify potential areas where enemy submarines would have an advantage over the Navy's ability to detect them using sonar. This involved service enabling four-dimensional meteorological/oceanographic data and building the necessary algorithms and services so that analysis could be performed via a slippy map (slippy map is a colloquialism for maps which let you zoom and pan around).
As a fun aside, Speed of Sound by Coldplay always makes me think of this project because computing the Sound Speed Profile was a key part of the project. Now that I'm part of the Planet community, I have a natural appreciation for the application of science and the many use-cases Planet data products are able to address.

Thinking back to some of your mentors, what's one piece of advice that someone has given to you that you have really taken to heart and remembered throughout your career. 
This is a great question because I believe mentorship is a vital ingredient for growth and success. Early in my career I had a mentor who was VP of Enterprise & Corporate Systems for a multinational corporation who gave me the book "Navigating Change: A Field Guide to Personal Growth " by W. Gary Gore. The book espouses that life is a journey of navigating circumstances and obstacles over which we have little or no control and it's what you do as a result of it that either keeps you on track or leads you astray. I have found the gems contained within the book to be applicable personally as well as professionally, so much so that I still have the book even though the dog-eared, annotated pages are falling out of it. 
I had another mentor who shared two pieces of advice with me regarding making commitments. First, trust the process. And second, always know your why.  The reason I put those together is because "Navigating Change" speaks to it as well. Embracing change and trusting the process is important because as you go through things it may not always feel good and at times may be challenging. Knowing your "why" keeps you grounded and focused so that you can endure to the end and ultimately achieve your purpose. 
So. Belonging. We care a lot about it around here. Belonging is something that is a very personal thing. What does it feel like to belong for you?
This question reminds me of a sticker I once saw that read "Be here, Be you, Belong". My interpretation of the phrase is "You're invited, Come as you are, Find your place." I believe the perspective through which we interpret life is important and in some cases can influence the way you feel. Therefore with regards to belonging, I like to counterbalance what I feel against what I see. To me, belonging is about navigating through the phases that lead you to finding your place and an invitation to freely participate and offer one's gifts and talents to the collective good of the whole goes a long way. An opportunity to  experience a true sense of community and experience relational reciprocity feels great.
It was important that we were intentional at Planet in how we honored Black History Month. I am curious to know what might you find personally meaningful about this month? 
I appreciate Planet's intentionality with regards to making learning opportunities available for employees to engage on their own terms. My perspective is that each day offers an opportunity to learn something new, whether reading a book or through lived experiences. As with any day or month of observation, it is a time to reflect on the significance of the moment and follow wherever that may lead. 
For me personally, what I find meaningful about Black History Month is the opportunity to discover the unwritten stories of living icons who are breaking barriers in places where you would assume progress was a historical event, the stories you are exposed to only through personal encounters with someone willing to share, or discovering resources highlighting the moments and people that connect and inspire us. 
These moments offer me the chance to show honor and also consider my role in the continuum of progress.
If someone were in the very early stages in their journey to go deeper into their understanding of the Black experience, where would you recommend they start? 
This is a great question, I would recommend reading two books; "The Black Notebooks: An Interior Journey" by Toi Derricotte and "The Warmth of Other Suns" by Isabel Wilkerson. 
I would also recommend two experiences once the pandemic is over. 
The National Museum of African American History in Washington D.C. offers an excellent walking tour experience and a trip to New Olreans is a great way to experience the food, music, architecture, and culture of the historic city. There are many events to choose from but the New Orleans Jazz & Heritage Festival or "Jazz Fest," as we locals call it, is a requirement. New Orleans is the product of African, Spanish, French, and Creole influences and this melting pot of cultures offers a rich and welcoming atmosphere.
Well, Clarence, I can't tell you enough how rich of an experience this was for me just now. I am looking forward to us continuing this further in the future. Thank you!