>
>
Ita Brennan Joins Planet's Board of Directors
News
We're excited to share that Ita Brennan has joined Planet's Board of Directors. Ita brings over 20 years of financial management experience in cutting-edge technology industries that will support Planet as we prepare to become a public company. Planet recently entered into a definitive merger agreement with dMY Technology Group, Inc. IV (NYSE:DMYQ), a special purpose acquisition company, to become a publicly-traded company later this year.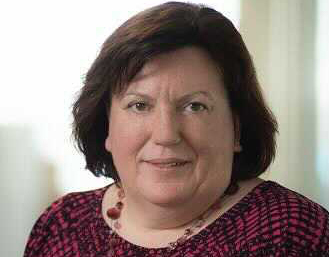 Ita currently serves as the Senior Vice President and Chief Financial Officer of Arista Networks, Inc. She provides insightful public-company financial leadership, as well as experience in cloud computing and scaling technology businesses. As Planet continues to focus on accelerating growth and expanding operations and services to deliver our scalable data-as-a-service subscription business to customers around the globe, Ita is a natural fit for our Board given her extensive financial and technology background. Her domain expertise will support Planet's growth and market leadership.  
"I am thrilled to have Ita Brennan join our Board of Directors. As we scale our business, Ita's expert knowledge in financial management will undoubtedly be vital in our next stages. We look forward to accelerating our operations with her bright mind and years of experience," said Will Marshall, Planet co-founder and CEO.  
"Planet is an incredibly exciting company and their business is at a critical stage and growing quickly," said Ita Brennan. "I am delighted to join Planet's Board and bring my experience to bear on their mission to use space to help life on earth."
Prior to joining Arista Networks, Inc., Ita acted as the Chief Financial Officer of QuantumScape Corporation and the Chief Financial Officer of Infinera. For nearly a decade, she worked at Maxtor Corporation, the information storage solutions company, where she advanced to the position of Vice President of Finance for their Worldwide Operations. Ita currently serves on the Board of Directors of Cadence Design Systems Inc., and previously at LogMeIn, Inc.
We are pleased to welcome Ita to our Board!