>
>
Planet Data Used in Pulitzer Prize-Winning Article Series
News
Planet would like to congratulate Megha Rajagopalan, Alison Killing, and Christo Buschek of BuzzFeed News for winning a Pulitzer Prize for their series documenting China's mass internment of Muslims in Xinjiang Province.
Over the course of the investigation, BuzzFeed News used Planet imagery, along with other sources of satellite data, to identify or verify the locations of 47 existing detention centers, and 268 new prison camps built since early 2018. In a particularly impressive portion of research, the reporters compared blacked out areas in Chinese mapping platforms with Planet high resolution data to uncover locations of the new prison camps. Satellite data was also critical later in the series, when documenting the forced labor of Uighur Muslims at factories within the walls of the camps.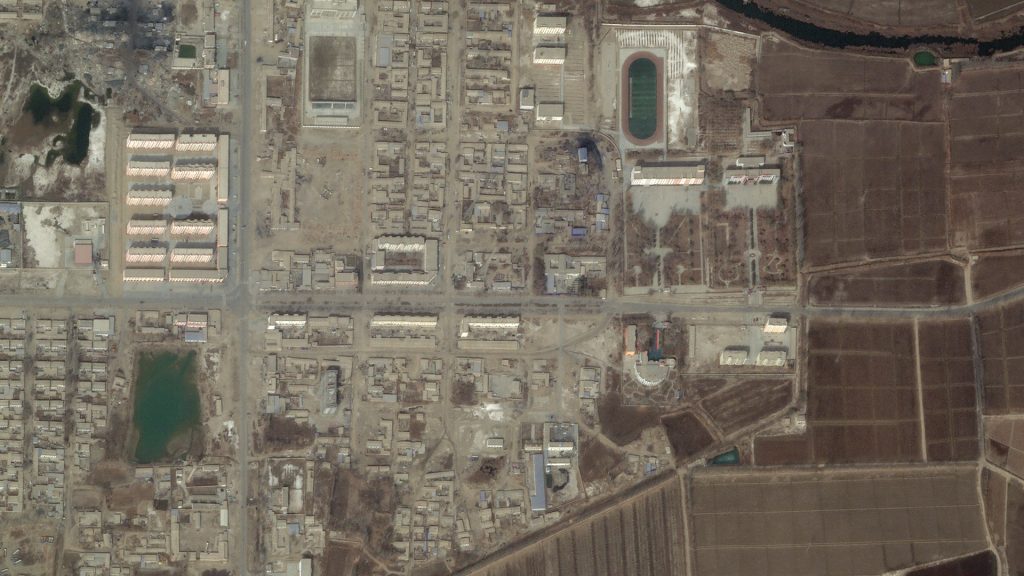 March 2020 SkySat image of a camp in Xinjiang, China.
Planet's mission is to use space to help life on Earth, in part, by enabling a more transparent world. We take this responsibility seriously and we are honored to have played a part in BuzzFeed News' groundbreaking reporting. Whether tracking human rights abuses, COVID-19, or Kim Jong Un, we are always humbled and inspired when our daily, global satellite imagery is able to support journalists and their efforts to shed light on today's most important issues.
If you have a story that could benefit from satellite data, email us at press@planet.com to discuss how Planet can help.