>
>
Advancing Regenerative Agriculture with Skytec's Ranger and Limestone Valley RC&D
Stories
How much does healthy soil impact our climate resiliency? It turns out quite a lot. Optimizing best practices in land management can increase biodiversity, enrich soil, and protect water quality, ultimately making our soil more resilient to climate instability. This practice, known as regenerative agriculture, is a critical tool for agriculture experts all over the world.
The problem? Measuring land use and soil health at scale can be complex and resource intensive. The Limestone Valley Resource Conservation and Development (RC&D) Council teamed up with Planet partner, Skytec, to address this need locally in Georgia with the help of satellite data, geospatial mapping, and unmanned aerial systems (UAS), effectively creating a model to support regenerative agriculture well beyond the state.
Founded in the 1970s and later spun out of the USDA as a stand alone nonprofit, the Limestone Valley RC&D provides support to 11 counties in Georgia and is tasked with administering federal grants to improve the soil health, watershed, and ecosystems in the areas it serves. "Our mission is to improve the lives of North Georgians," says Stephen Bontekoe, Executive Director of the organization.
Prompted by a need from the Natural Resource Conservation Service, Bontekoe saw an opportunity to collect highly detailed data on soil types with the help of Skytec's Ranger solution, a robust change detection and monitoring application powered by Planet imagery. Over the course of 18 months, together they analyzed 10 different soil types across the region to develop a proof-of-concept tool showing correlations between land use best management practices and soil types.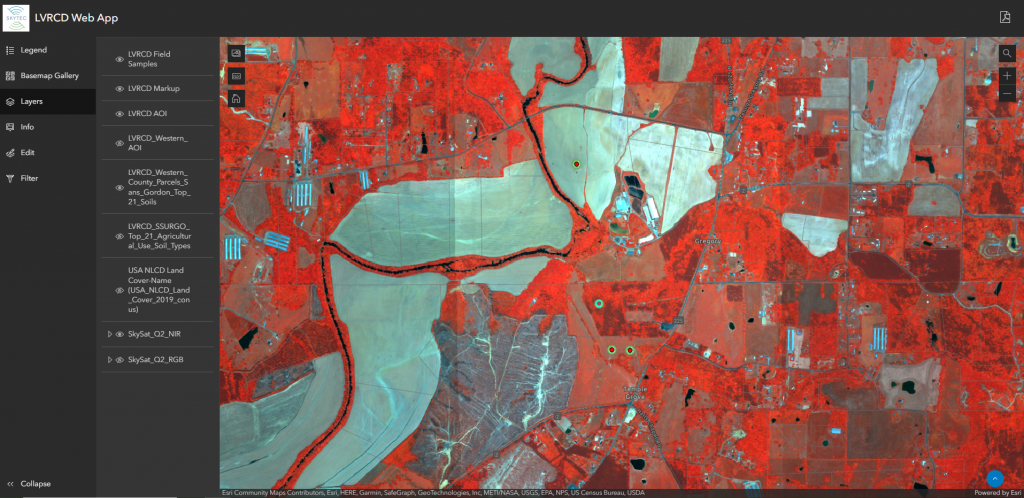 Skytec's Ranger solution provides a single application for measuring and reporting environmental change. This comprehensive tool combined with Planet's unprecedented archive, coverage, and cadence of imagery makes these types of projects accessible and scalable for organizations like Limestone Valley RC&D.
Andy Carroll, Co-Founder & CEO at Skytec, said the project "presented an interesting opportunity to explore the dynamic between multi-scale data, from the macro scale satellite imagery monitoring change on the landscape, to the drone level data that we traditionally collect, all the way down to a team collecting field samples." While redundancies in data allowed the teams to find trend lines and relationships initially, employing satellite imagery gives the model scalability and reduces the need for additional data collection.
"Planet provided high-frequency ability to capture the management and land cover change, or no change. Using SkySat and PlanetScope, as well as our own drone level data, we found over 110,000 instances of change and were able to identify where potentially incompatible management practices might be taking place within the soil types. Ultimately, we found satellite data, for feasibility and scalability, was a whole lot more efficient than trying to get the drones out" said Carroll.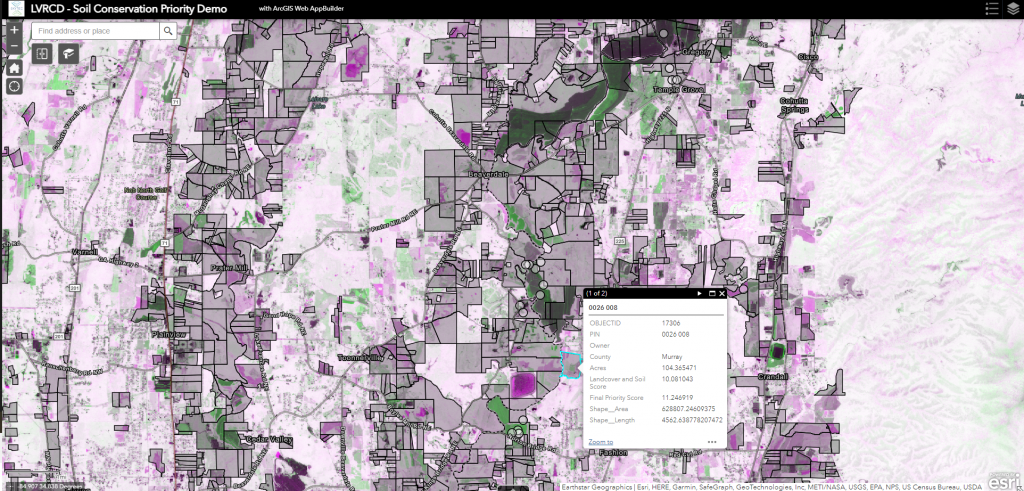 Bontekoe added, "We have the capability to collect this data in a way that does not require a field technician to walk every field in the United States. This allows us to draw conclusions and provide land stewards with a better understanding of what their land is capable of and what their limitations are so they can optimize not only for profitability but also for long-term environmental impacts. This was a novel approach where the power of remote sensing exemplifies itself to the USDA."
The Limestone Valley RC&D is looking forward to working more with the Natural Resource Conservation Service to understand and track at a wider scale. "By creating a model that maximizes federal investments, the American people get the best ecosystem services return on their dollar, that's where this data becomes super powerful," said Bontekoe.
Skytec is thrilled to support this effort and prove out Ranger's change detection and monitoring application for regenerative agriculture. As a member of Planet's Analysis Ready PlanetScope early adopter program, Skytec has already started testing data streaming on their current change detection and future predictive models. They are further eager to test and build solutions on the high resolution and hyperspectral solutions made possible by our upcoming Pelican and Tanager launches, as well as our expanding forest metrics made available through our Planetary Variables offering.
Is your organization focused on regenerative agriculture and climate resiliency? If so, we'd love to learn more about your work and see if the Planet and Skytec Ranger solution can help reduce complexity and resources required. Learn more in the Planet and Skytec Ranger Solution Brief and contact us.