>
>
Planet Becomes Inaugural Platinum Sponsor of GDAL
Tech
Planet has built an incredibly capable cloud-native processing infrastructure to take our raw imagery and turn it into refined imagery, analysis ready data (ARD), and analytic feeds so that it can be easily incorporated into our customers and users workflows. Many of the key pieces we built ourselves, but our system would not be possible without a number of open source libraries. The most important of these is a geospatial library called GDAL. 
GDAL is critically important to many of the steps in Planet's image processing pipeline and is used by many of our customers and partners–either directly or embedded in higher level geospatial tools–to transform their data and extract value. We've been incredibly lucky to have Frank Warmerdam, the founder of GDAL, join the Planet team in its early days to build the library into our core infrastructure. And we have contracted with Even Roualt, the current maintainer, for many key advances in GDAL and related libraries. These include funding the drivers for OGC API – Features, (OAPIF), Planet API's (PLScenes & PLMosaic), and Google Earth Engine (EEDAI & EEDA). Planet also funded the initial work on Cloud-Optimized GeoTIFF and many performance and robustness improvements throughout the GDAL ecosystem, especially in gdalwarp and openjpeg.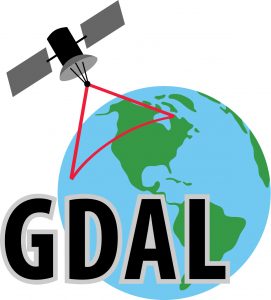 This year, we're excited to be an inaugural platinum sponsor of GDAL, as part of the 'Sustainable GDAL' initiative. It represents a major step in the maturity of the project, recognizing its place as critical infrastructure for the geospatial domain and the wider software world. GDAL serves as an informal cooperative that enables us to combine efforts and expand upon each other's work. However, due to lack of funding this work has historically been haphazard and inefficient. With this sponsorship, we're hoping to change that. We're excited to join Microsoft, ESRI, Google, Safe Software, and others to combine our resources more deliberately, and enable the project to decide how best to allocate the funding to further GDAL. 
Planet is committed to funding these vital projects and hope others in the industry will do the same. It is our firm belief that there is little need to compete within the geospatial industry, as the opportunity for geospatial to have a positive impact on the world is enormous. We must all work together to grow the geospatial ecosystem, and we believe jointly supporting a strong GDAL project is one of the best ways to do it.