>
>
Building a green supply chain for a sustainable future with the Supply Chain Data Partnership
Stories
Climate change and resource sustainability are increasingly financially material for a number of sectors and publicly-traded companies. Whether they are impacts from a changing climate (like increased wildfire or flood risks) on assets, or impacts to a changing climate (like water consumption or greenhouse gas emissions) that are increasingly scarce and/or regulated – these previously tangential environmental risks are now top of mind for both executives and investors.
Land use is just one example of an increasingly material environmental risk. If a given commodity's production relies on deforestation for 'cheap' input and use of land, this is a very material risk; that artificially low input cost cannot be maintained, even in the near-term – especially if you believe the world's governments will make good on their commitments to the 2015 Paris Accord and not convert the last remaining 'lungs of the Earth'. Deforestation and sustainable land use are even more pressing material issues for commodity and consumer goods companies now that the European Union has passed mandatory zero-deforestation regulations for production and import, with real implications for market access and revenue.
Fortunately, Earth Observation (EO) and Geospatial Analytic technologies can help companies manage and mitigate these material environmental risks. EO and Geospatial solutions can provide two critical tools for regulators and complying entities alike:
Readily providing geospatial insights, like when and where forests are being converted to other land uses, and the environmental impacts of that conversion; and
Locating and monitoring critical assets, like supplier mills or fields, to understand whose asset and/or supply is attributed to and/or impacted by that environmental change.
While technological progress on #1 is well documented, progress on #2 is just as important to sustainable supply chain solutions. Excitingly, the combination of EO and AI are fueling progress on both.
Traditionally, locating and/or monitoring critical assets has relied on self-reported data from suppliers and proprietary business models that do not enable functional spatial asset registries to interact and scale. This paradigm is shifting with new R&D demonstrating that it's possible to create spatial asset registries by combining global high-resolution satellite monitoring and artificial intelligence to find, register, and map supply chain assets. Moreover, sustainable business models can help not only create but also sustain, licence, and use these registries – helping achieve the ambitious goals of emerging regulations, as well as inform investor disclosures on financially material sustainability risks.
That's what the Sustainable Supply Chain Data Partnership is all about – and you can read more about it in the article cross-posted below. Planet is proud to be supporting and partnering in this initiative with the UK Ordnance Survey, ESRI, and Deloitte to develop and deliver practical and cost-effective solutions for globally accessible and actionable asset-level data to fuel the transition to sustainable supply chains and economies.
# # #
Building a green supply chain
The aim of the Supply Chain Data Partnership is to build a more sustainable global economy.
With globally interconnected supply chains historically being hard to track and trace, OS is working in collaboration with Esri UK, Deloitte and Planet Labs PBC, with support from Trase, to establish the Supply Chain Data Partnership (SCDP).
The SCDP will seek to provide a location dataset for global supply chains such as palm oil, soy, cotton, rubber, mills, factories and wood-based packaging applications to increase resilience to climate change.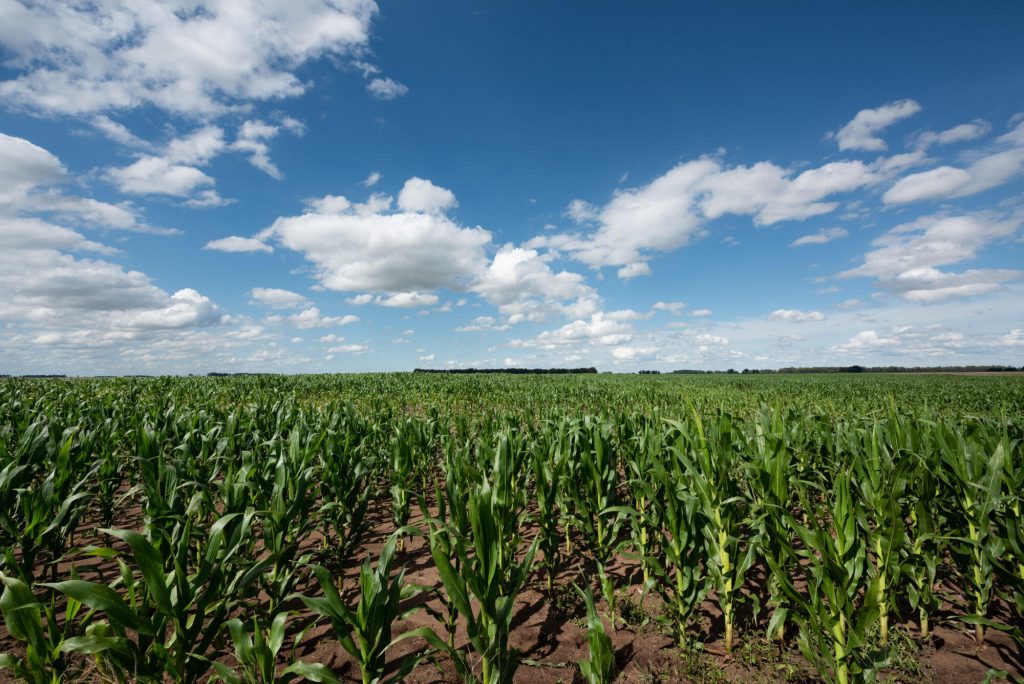 OS is already using location data and know-how to tackle sustainability challenges and build more resilient societies through trusted data to help protect and preserve the environment against climate change.
The aim is to be able to provide enough confidence to certify the location of the asset, such as farms, sites, and facilities, so that buyers and investors can see that the asset owner is willing to be transparent and be monitored. The data and certificates will then sit on a new international registry that meets global registry standards.
The SCDP will help tackle greenwashing by working to ensure efficient and trustworthy sustainability reporting, ensure public and private investors avoid high-risk investments and potential risks, while identifying plausible opportunities for green and sustainable investment.
Take for example, the food industry. From farm to fork, there are many complexities in the food production supply chain but there have been growing pressures on manufacturers and companies to transform the industry and stop deforestation, improve transparency and traceability, and support farmers – especially smallholders – to adopt more sustainable practices.
In the UK alone, mayonnaise is consumed by millions of people a year, with soy oil a crucial ingredient that is also used in dressings and condiments enjoyed by consumers all over the world. Soybean is also a major ingredient in livestock feed, especially for beef, chicken, egg and dairy production.
The cultivation of soybeans has grown tenfold in the last 50 years and the UN's Food and Agriculture Organisation (FAO) predicts it will double by 2050. With this rapid expansion have come difficulties, which have negatively impacted on natural habitats and biodiversity.
Palm oil is also an essential ingredient used a lot in cooking, and also by many manufacturers to make chocolate and in ready-made meals. However, palm oil is estimated to have been the cause of more than 5% of the deforestation to have taken place in tropical forests to date.
The ambition of the SCDP is to establish a trusted and scalable method for gathering supplier data across the globe, that allows global brands to engage with responsible suppliers to help expand their own sustainability and responsibility goals. This will assist with reducing emissions, biodiversity loss and environmental impact of supply chains, reduce unsustainable agricultural practices and land degradation through more effective monitoring and smart procurement contracts.
The challenges surrounding supply chains also extend to the textile and fashion industry. The fashion industry is responsible for 10% of annual global carbon emissions and there is an action on retailers and manufacturers to create shorter supply chains, demonstrate responsible sourcing and purchasing practices. As well as create greater transparency in the supply chain from field to fabric, everything from the location of textile production sites, garment worker conditions, where raw materials are grown and picked, to where finished goods are made and shipped from.
Underway now is a short-term pilot in Brazil and Iowa, USA. Using a combination of Planet's Earth observation and geospatial data, testing is being carried out to establish how many assets, such as mills, refineries, storage and transport terminals, can automatically be identified and verified and whether secondary ground verification is required. This work draws on the expertise of the supply chain transparency initiative Trase in gathering and processing public and private sector datasets on facility locations. The desired outcome would be to successfully identify the assets with a high degree of confidence and to give a certificate and unique identifier that can be used across supply chains to enable effective monitoring by companies and investors.
Donna Lyndsay, Strategic Market Lead at Ordnance Survey said: "We want to demonstrate how location data and technology helps sustainability initiatives succeed by providing accuracy when it comes to monitoring, analysing, and modelling solutions that will help get us one step closer to a sustainable and prosperous future. The current methods of visibility of the supply chain are no longer enough to meet regulatory requirements and customer expectations. Our aim is that the Supply Chain Data Partnership will shine a light on the darker areas of the supply chain and better support due diligence in certification and sustainability claims."
Accurate and trusted location data is a key component in offering transparency and driving change. From farmers and agricultural traders needing certification audits and identifying sustainability risks within the supply chain, to governments looking to implement and monitor biodiversity strategies and make land use management easier and more effective.
Often there is a lack of information on origin, asset location and deforestation risk and with EU deforestation regulations in place and other governments shifting closer to legislation, there is a greater requirement for evidence that products have been produced responsibly, with negligible risk of deforestation and land conversion.
By transforming global supply chains, and working in greater collaboration, this will help to improve the economic, social, and physical environment by tracking environmental impacts of supply chains and identifying assets to build trust and transparency for monitoring and reporting.
Charles Kennelly, CTO, Esri UK said: "Today, organisations across the globe are wrestling with the same fundamental challenge – how to gain complete confidence in exactly where all the different elements of their supply chains are located. At Esri UK, we see a growing recognition that location is key to understanding supply chains, enabling full transparency on the origin and transportation of goods. The SCDP proof of concept is an exciting collaboration, using geospatial tools to help prove where something is on the planet. There is huge potential in exploring the role of satellite imagery, machine learning, mobile data collection and even physical surveys on the ground as central elements in this important initiative."
Tara O'Shea, Senior Director of Forests & Land Use, Planet Labs PBC commented: "Earth observation and analytics technologies have a critical role to play in accelerating the global transition to sustainable and resilient supply chains and economies. Planet is proud to partner with the Sustainable Supply Chain Data Partnership, which is leveraging our unique global dataset of satellite imagery and artificial intelligence to build the spatial asset registries regulators, companies, and investors alike need to decouple economic activities from climate and sustainability risks."
For more information about the SCDP visit Supply Chain.