>
>
Charting Planet's Second Decade
News
Planet turns 10.
At the start of our first decade, we set a very clear mission: to image the whole world every day, making change visible, accessible and actionable. Broadly, our goal was to use space to help life on earth. We had a simple theory of change: you can't manage what you don't measure, and the Earth was not being measured nearly fast enough to address a wide array of global challenges. In our 2014 TED talk, we laid out that this mission would take building and launching a fleet of satellites larger than any before it, requiring us to pioneer a new approach to aerospace. We'd also need to grapple with terabytes of data per day, and build a business that required forging new markets.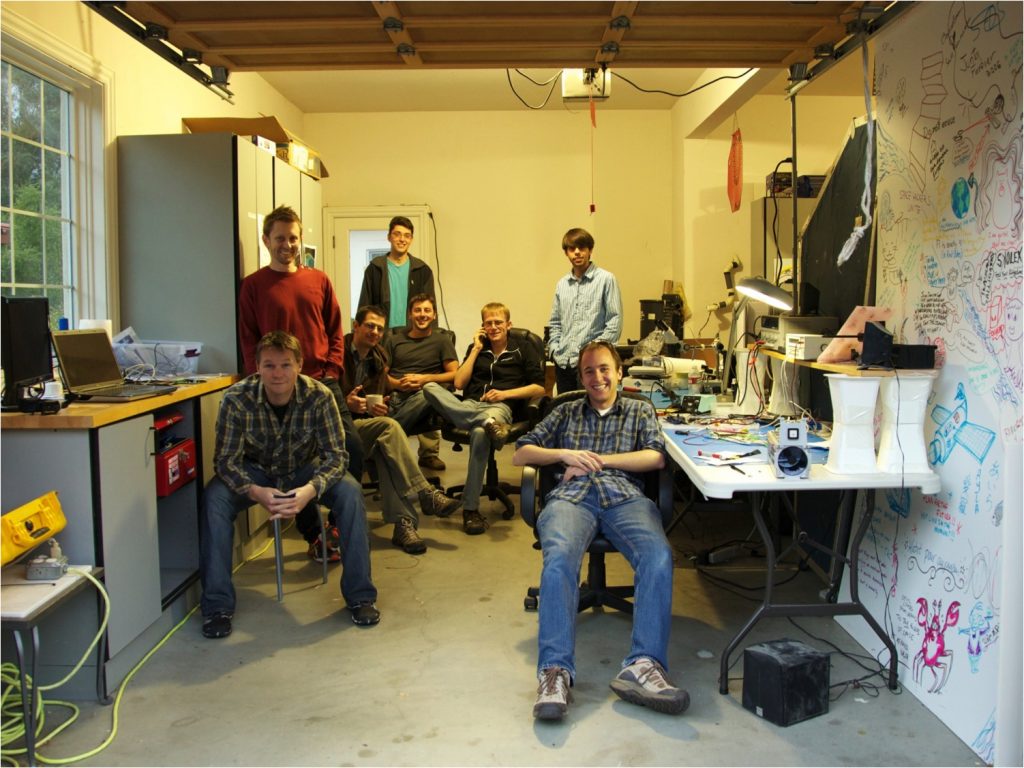 Well, we did it. Today Planet operates roughly 200 satellites, scanning and imaging the Earth's landmass every day. We downlink and process 4 million images per day and serve that data to customers via a data subscription business, generating over $100 million in annual revenue from diverse markets last year.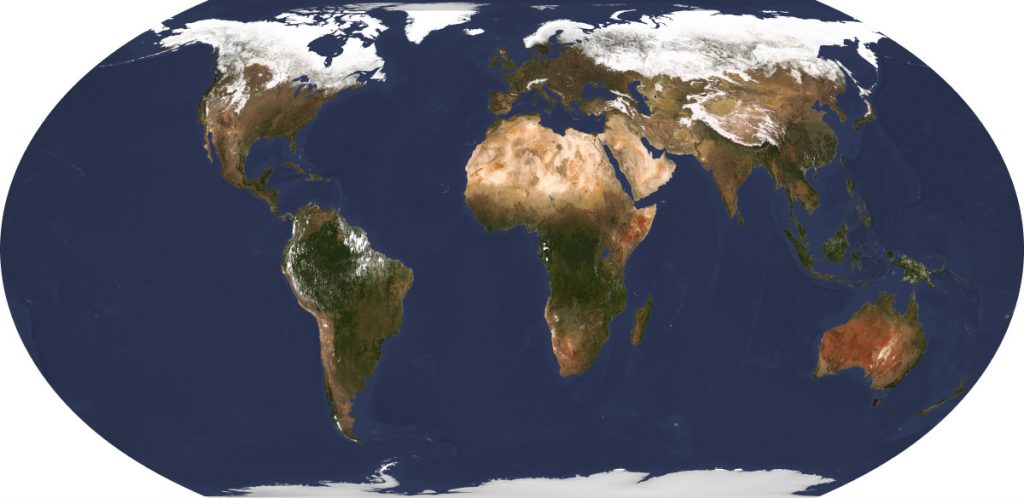 More exciting still is what others have built on top of this new capability. We ended that TED talk by posing a challenge: "if you had access to imagery of the whole planet every day, what would you do with that data? What problems would you solve, what exploration would you do?"
In the eight years since then, we have been inspired by the innovation and passion of our customers and partners to use these products to solve big, important problems. Agricultural companies are increasing crop yields across millions of farmers' fields daily. Governments track security risks, and respond to disasters like floods and wildfires. Google keeps the online maps that you use up to date. Journalists shed light on critical world events (and even won a Pulitzer prize). Over 60 countries in the tropics use it to curb deforestation in the world's tropical forests – the lungs of Earth. These examples are just a small subset of the myriad uses people have found for our data and tools.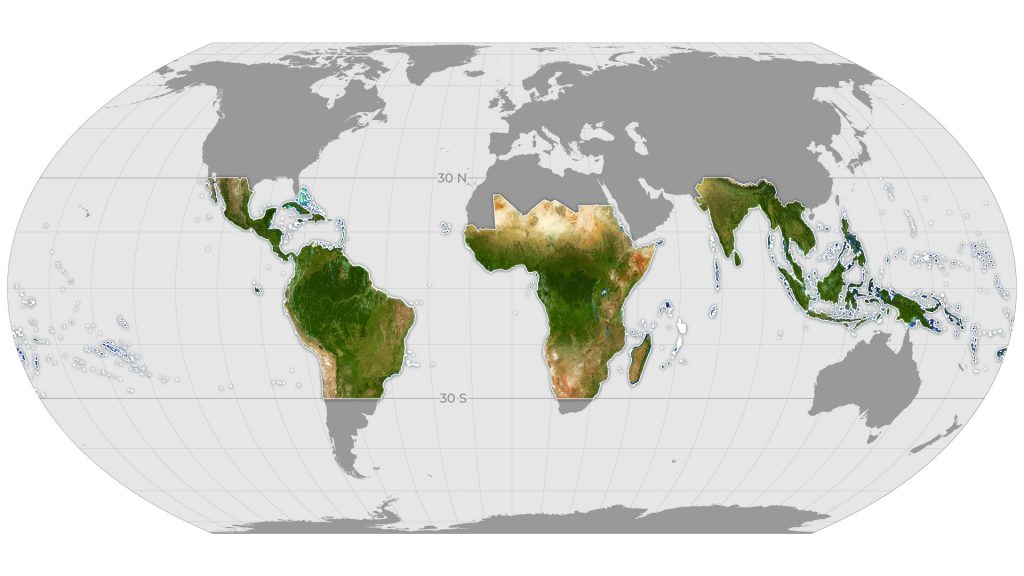 In short, our customers and partners have created real value here on Earth.
To summarize the first decade of Planet, we can retrospectively say we:
Launched a fleet of satellites with the mission to image the whole Earth every day.
Built a successful product & business in large markets, demonstrating "product to market fit."
Made a positive impact on critical global issues, demonstrating "product to impact fit."
Built an incredible team and culture to ensure Planet stayed true to its mission.
We're extraordinarily proud of what we've collectively accomplished, and especially thankful to the incredible dedication of the Planet team.
Planet's Second Decade
But we need to do far more. We are in a planetary crisis, with biodiversity loss, ecocide, and climate change urgently requiring greater action. Every country must reduce its emissions and protect our ecosystems, and every company must track its sustainability goals. The first step is measurement. Satellite data is not just useful, but can be indispensable for it, serving as an unbiased base layer to monitoring nature and human-led change. There are also security threats, very present as we write this during the war in Ukraine, for which the transparency created by daily broad coverage imagery can help illuminate events in a factual, unbiased and democratized way, reducing likelihood of miscalculation and escalation, and providing a common operating picture for society. It is our goal for Planet to create global situational awareness to systematically help both avert our planetary emergency and, through transparency and accountability, enhance peace and security.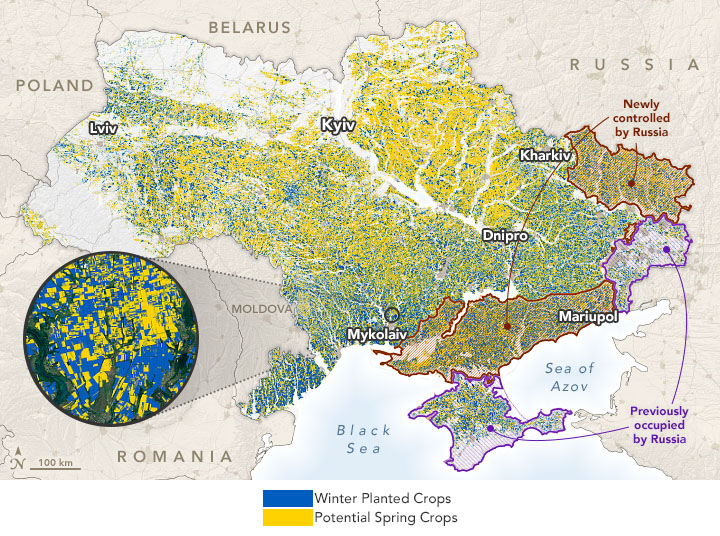 In this light, the use of Planet data and tools to date are just the very tip of the iceberg of its potential. There are hundreds of thousands of potential customers and partners that we do not yet serve. Entire industries that could benefit from our products who largely are not yet using them at scale, from insurance to finance, carbon markets to regenerative agriculture. Whole ecosystems yet to be mapped and monitored, such as mangroves, boreal forests and seagrass. Over 2,000 academic papers have been written leveraging Planet's products in myriad fields across earth systems and more, and yet only a small fraction of the world's researchers have access to our products. We've only scratched the surface of the societal potential of these new tools.
Systematically enabling users is where we are going next. While large commercial and governmental entities can and do get value from our products today, we want to increase access for many more organizations so that they, too, can gain value. To do this, we're building a software stack on top of our data to enable partners and customers to easily extract information and create applications that power decisions and action. We plan to leverage the tremendous developments in machine learning – especially in computer vision and predictive analytics – as well as traditional data science, enabling an ecosystem of users to build value on top of Planet's products. By doing so, we'll help users not just to have pictures, but to answer questions like: "what is the corn yield of North America?" or "how many trees have been felled by logging in the Amazon last month?" or "where is our infrastructure most at risk?" or "is my supply chain from a sustainable source?" or "what is the carbon and biodiversity value of this land?" Just as Google indexed the Internet and made it searchable, Planet is indexing change on Earth to make it discoverable and actionable. And with the ability to track sustainability and security at a global level, we can build planetary indicators that in aggregate can serve humanity's global situational awareness.
Meanwhile, we'll continue to innovate in space – it's in Planet's DNA to do so! – to ensure our users are equipped with the best data, constantly deploying new sensors in space to increase the frequency, resolution, and quality of the data that powers our software and tools. This will leverage technology and cost curves from other industries, such as AI and edge compute, and will continue to bring cost-performance advances.
The new capability Planet affords humanity is timely, global information about change on earth. The main upshot of which is enabling people to move from awareness of challenges to making smarter decisions and taking action. The point is not only to observe the world but to act on it! Which brings us to our North Star, our guiding philosophy as we navigate the path ahead.
North Star
As we enter our second decade, our North Star is this: to build an Earth data platform that powers action. An indispensable tool trusted by countries, companies and communities alike to protect ecosystems and track natural capital so that it can be incorporated into our economic system. We aim to advance peace and security by shedding light on world events as they unfold. We envision this will power commercial, governmental, and public benefit applications that range from agriculture to permitting, and from defense to insurance, with a special focus on sustainability across verticals. We intend to be the first company that unlocks the value of Earth data for every business and every government in the world.
To accomplish this, we plan to develop a powerful cloud-first environment that helps customers automatically extract insights. Action at this scale requires collaboration and partnerships – Planet cannot possibly do this alone – so we see our task as delivering the data and tools that power an ecosystem of partners and customers to build applications that enable their users to make smart decisions and take action. Planet creates data and tools, partners build applications, and people take action.
Five years after its founding, Planet was known as a satellite company. Today, ten years in, we are known as a data company. Five years from now, we expect to be known as a platform company, with Earth data at its center. The goal of this platform is twofold: 1) to empower humanity with the data and tools necessary to transition to a sustainable economy, and 2) provide transparency advancing peace and security. In both areas, the Earth data platform will usher in a new era of unbiased information that drives accountability. And because this opportunity is so great, our goal is to scale Planet into a strong, stand-alone company, whose business model and mission are aligned: the more we scale our business, the more we achieve our desired impact, in line with Planet's Public Benefit Corporation charter.
Put concisely, in our second decade, our North Star is to:
Build an Earth data platform that enables millions of people to take positive action.
Innovate in both space and software to produce the most accurate, timely data & insights.
Enable the majority of Earth to be sustainably managed, in collaboration with an ecosystem of partners.
Actively create a trusted, values-based & mission-aligned business.
We ended our TED talk with a challenge posed to the world. To end here, we want to pose a new one: "If you had access to an Earth data platform, providing a stream of timely, global information, what applications would you build? What issue do you care to solve and what action would you take?" We call on a new generation of partners, developers and "ecopreneurs" to build with us to advance life on spaceship Earth!
– Will & Robbie
Forward-looking Statements
Except for the historical information contained herein, the matters set forth in this blog post are forward-looking statements within the meaning of the "safe harbor" provisions of the Private Securities Litigation Reform Act of 1995, including, but not limited to, the Company's ability to capture market opportunity; whether and when the Company will be able to execute on its growth initiatives; whether the Company will realize any of the potential benefits from strategic acquisitions and partnerships; whether the Company will be able to successfully build or deploy its satellites, including new satellites that are in development; whether the Company will be able to continue to invest in scaling its sales organization and expanding its software engineering capabilities; how the Company will execute on its partnerships and contracts and how the Company's partners and customers will utilize the Company's data; whether the Company will be able to deliver on its 'North Star' objectives and the Company's future outlook. Words such as "expect," "estimate," "project," "budget," "forecast," "anticipate," "intend," "plan," "seek," "may," "will," "could," "can," "should," "would," "believes," "predicts," "potential," "strategy," "opportunity," "aim," "goal," "accomplish," "benefit," "upshot," "continue," "enable," "endeavor" and similar expressions or the negative thereof, or discussions of strategy, plans, objectives, intentions, estimates, forecasts, outlook, assumptions, or goals, are intended to identify such forward-looking statements. Forward-looking statements are based on the Company's management's beliefs, as well as assumptions made by, and information currently available to them. Because such statements are based on expectations as to future financial and operating results and are not statements of fact, actual results may differ materially from those projected. Factors which may cause actual results to differ materially from current expectations include, but are not limited to: whether the market for the Company's products and services that is built upon its data set, which has not existed before, will grow as expected; the Company's ability to manage its growth effectively; whether current customers or prospective customers adopt the Company's platform; whether current and prospective customers and partners of Planet will use Planet data to further the Company's 'North Star' objectives; whether the Company will be able to compete effectively with the increasing competition in its market from commercial entities and governments; if the Company is unable to develop and release product and service enhancements to respond to rapid technological change, or to develop new designs and technologies for its satellites, in a timely and cost-effective manner; the loss of one or more of the Company's key personnel, or its failure to attract, hire, retain and train other highly qualified personnel in the future; the Company's ability to raise adequate capital, including on acceptable terms, to finance its business strategies; how rules and regulations in the Company's highly regulated industry may impact its business; and the other factors described under the heading "Risk Factors" in the Annual Report on Form 10-K filed by the Company with the Securities and Exchange Commission (SEC) and any subsequent filings with the SEC the Company may make. Copies of each filing may be obtained from the Company or the SEC. All forward-looking statements reflect the Company's beliefs and assumptions only as of the date of this press release. The Company undertakes no obligation to update forward-looking statements to reflect future events or circumstances.