>
>
Planet and ASU expand partnership to build global scale solutions for sustainability
News
In exciting news for planet Earth, we are thrilled to announce that we have solidified a Strategic Partnership with Arizona State University (ASU) to facilitate climate action through education and research, workforce development, and a science-first approach toward innovation. Since 2016, we have collaborated with ASU on significant programs including the Planet Incubator Program within ASU's Center for Global Discovery and Conservation Science, the development of the Allen Coral Atlas, as well as being two of the founding partners in the creation of the Carbon Mapper mission. In early 2019, ASU became Planet's first Campus-wide university partner, and since then, over 30 peer reviewed journal articles have been published by ASU using our data products.
Both of our organizations continue to be leaders in creating an ecosystem for 21st century learning and innovation focused on accelerating scalable climate-action and mission-oriented business. This partnership will further align our shared strategic focus to train and hire world class talent and be a catalyst to innovations in science, technology, and the use of space for increased sustainability of life on Earth.
Planet's and ASU's expanded Strategic Partnership has three key tenets. First, Talent and Certifications: establishment of an intern program that will bring ASU students into Planet and bring Planet onto ASU's campus for mentoring across several of ASU's schools. Second, Research & Innovation: ASU has committed to fund expanded research using our data and to seed a new "ecopreneur" program. Third, Community Investment: We are co-locating inside ASU's Walton Center for Planetary Health for interns, future hires, and growth of our engineering team at the center of ASU's multidisciplinary community focused on climate action.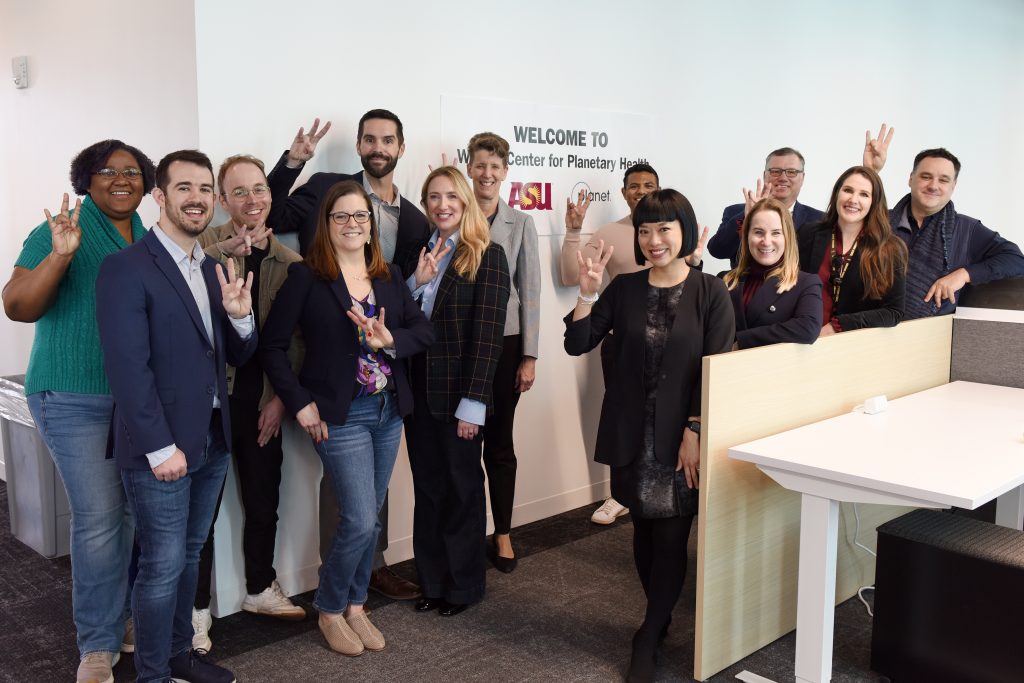 In the first decade of our existence, we accomplished our mission to image the whole world every day. Entering into our second decade as a Public Benefit Corporation (PBC), our North Star is to invest in the data, science, technology and people that will power humanity to protect and account for nature.
"ASU has been at the forefront of innovative education and partnerships for the past 20 years. We're thrilled to deepen our partnership with ASU at the Walton Center for Planetary Health and forge innovative solutions to accelerate humanity toward a more sustainable, secure and prosperous world," said Planet's co-founder and Chief Strategy Officer Robbie Schingler.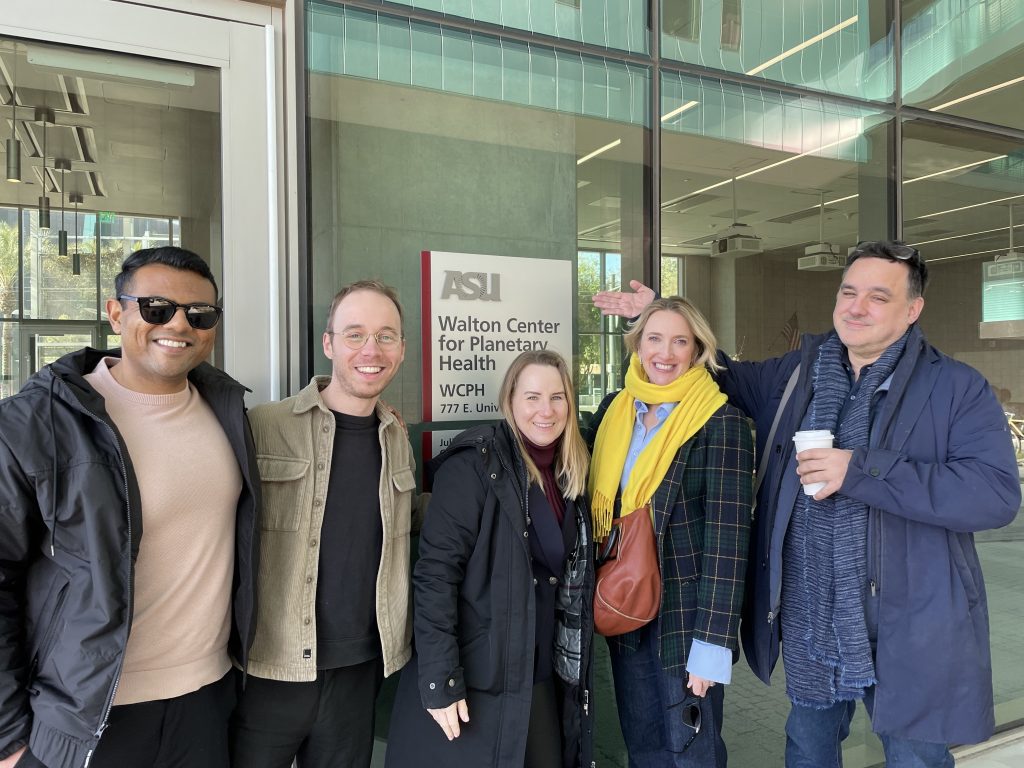 "Collaboration between industry and academia is critical to economic success," said ASU President Michael Crow. "Arizona State University has invested in opportunities to advance these connections by creating the Walton Center for Planetary Health, a high-performance research facility to foster an interdisciplinary approach to knowledge generation and leading-edge research across more than a dozen intellectual focal areas. ASU is eager to deepen our work with Planet with a focus on finding the most sustainable solutions to our biggest global challenges."
If you are interested in learning more about Planet's Education and Research program, visit here, and to learn more about ASU's efforts for educating a 21st century society for Planetary Health, please visit here.
Forward-looking Statements
Except for the historical information contained herein, the matters set forth in this blog are forward-looking statements within the meaning of the "safe harbor" provisions of the Private Securities Litigation Reform Act of 1995, including, but not limited to, the Company's ability to capture market opportunity and realize any of the potential benefits from current or future product enhancements, new products, or strategic partnerships and customer collaborations. Forward-looking statements are based on the Company's management's beliefs, as well as assumptions made by, and information currently available to them. Because such statements are based on expectations as to future events and results and are not statements of fact, actual results may differ materially from those projected. Factors which may cause actual results to differ materially from current expectations include, but are not limited to the risk factors and other disclosures about the Company and its business included in the Company's periodic reports, proxy statements, and other disclosure materials filed from time to time with the Securities and Exchange Commission (SEC) which are available online at www.sec.gov, and on the Company's website at www.planet.com. All forward-looking statements reflect the Company's beliefs and assumptions only as of the date such statements are made. The Company undertakes no obligation to update forward-looking statements to reflect future events or circumstances.