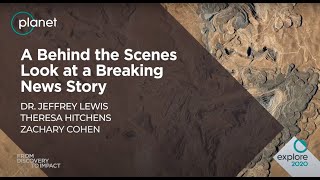 A Behind the Scenes Look at a Breaking News Story
In this session, you'll hear from an experienced geopolitical analyst and a seasoned reporter about the ins and outs of what goes into uncovering a breaking news story—from an anonymous tip to digging through terabytes of data to the front page of a major news outlet.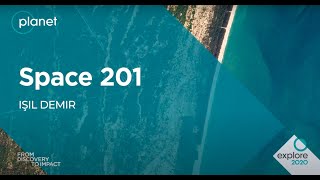 A Look Into Mission Control & Operations at Planet
In this session, you'll get to go behind the scenes and learn how mission systems at Planet evolved over the years to operate its hundreds of satellites in orbit by deeply embracing a human-out-of-the-loop automated orchestration approach not often seen in traditional aerospace.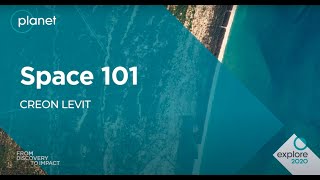 A Look Into Spacecraft Engineering at Planet
Ever wondered what goes into the engineering and design of Planet's spacecraft? In this session you'll get an overview of Planet's spacecraft design activities, focused on the history and evolution of the Dove, SuperDove, RapidEye, and SkySat imaging satellites.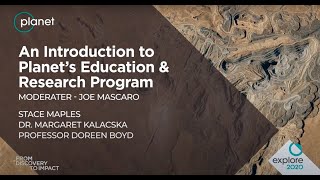 An Introduction to Planet's Education & Research Program
Learn how Planet's unique data and tools promote a deeper scientific understanding of the whole Earth System. In this session, Planet's university partners describe how they use Planet's Education and Research Program site licenses to support a diversity of students and faculty, classroom environments, and research programs.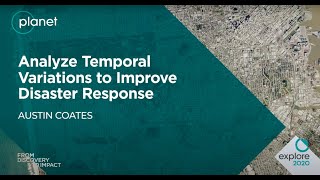 Analyze Temporal Variations to Improve Disaster Response
In this presentation several recent natural disasters will be examined to highlight tips and tricks to gain actionable intelligence to transform response efforts and prioritize resources.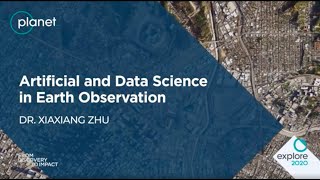 Artificial Intelligence and Data Science in Earth Observation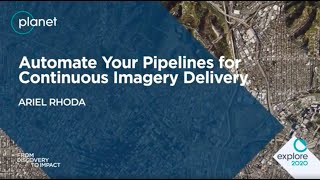 Automate your pipelines with continuous imagery delivery
Geared toward current users and those seeking to do large-scale analysis with Planet's daily imagery, this breakout session will demonstrate how to ingest large volumes of data in a simple, automated way—especially when time is of the essence.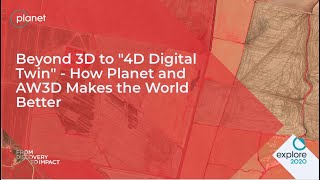 Beyond 3D to "4D Digital Twin"- How Planet and AW3D makes the world better
Global scale 3D maps provide an innovative application to many industries, such as construction, disaster mitigation, telecommunication, natural resources, and energy. In this session, NTTDATA shares an introduction to AW3D services, its technical background, and various use cases on 3D maps.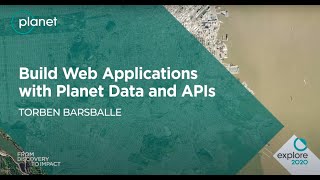 Build web applications with Planet data and APIs
Users looking to visualize Planet data can join this session to learn how to build web applications using our APIs and web services. We'll introduce useful tools and libraries for working with Planet imagery and web services; walk through common integration points between the web services and applications, and demonstrate examples of web-based applications using Planet data.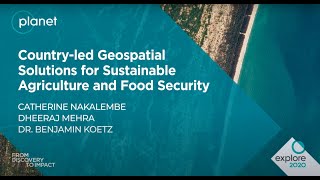 Country-led Geospatial Solutions for Sustainable Agriculture and Food Security
This session will explore how governments are estimating their local food supply by complementing and fusing publicly available satellite imagery with commercial satellite imagery. You'll learn how various stakeholders are able to gain early visibility into crop production trends, and how this ultimately leads to improved food security.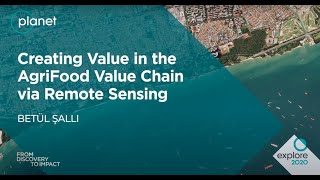 Creating Value in the AgriFood Value Chain via Remote Sensing
Learn how farm-level, remotely sensed data is turned into value-creating information during food production processes.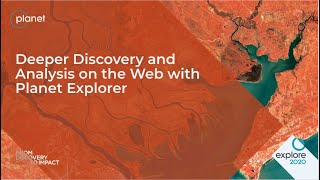 Deeper discovery and analysis on the web with Planet Explorer
New to satellite imagery and not sure how to get started? This session is designed to give an overview of how to search, order, and analyze imagery in Planet Explorer, without ever touching an API.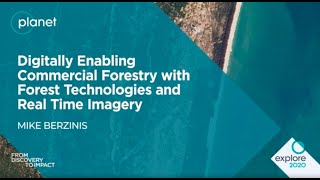 Digitally Enabling Commercial Forestry with Modern Forest Technologies and Real Time Imagery
In this presentation we share how Planet's real time imagery provides an alternative to common file based workflows while supporting increased operational value across the sustainable forestry value chain.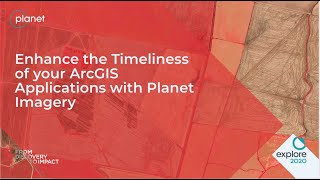 Enhance the Timeliness of your ArcGIS Applications with Planet Imagery
In this session, you'll learn how to use Planet's ArcGIS Pro Add-In, how to add your imagery to ArcGIS Online, and get a preview of what's to come. We'll open the floor to hear from you: addressing your top questions and discussing ideas for the future of Planet's integration with ArcGIS.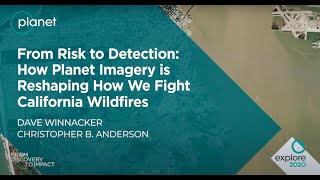 From Risk to Detection: How Planet Imagery is Reshaping How We Fight CA Wildfires
In this session you will hear from the front lines of how firefighters are preparing for the 'new normal' of wildfires across the state and developing technologies to aid in every stage of the fight.
Government Collaborations to Deliver Timely GEOINT
Join us as members representing US Government agencies discuss their collaboration on issues through collection, analysis, and preparation for the future.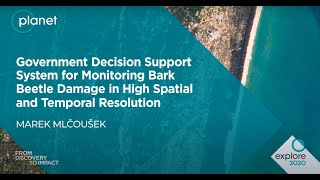 Government decision support system for monitoring bark beetle damage in high spatial and temporal resolution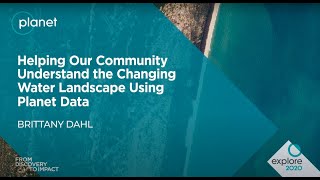 Helping our community understand the changing water landscape using Planet
Planet's new Orders API is an effective way organizations can spend less resources and effort on data preparation, computation, and storage—enabling resources to be committed instead to supporting water and landscape decision-making.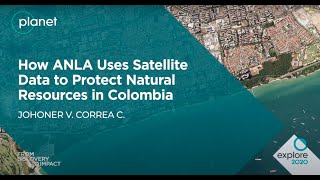 How ANLA Uses Satellite Data to Protect Natural Resources in Colombia
In this session, see how ANLA is leveraging PlanetScope and SkySat imagery to accurately monitor their different projects, improve response times, improve efficiency and compliance, and reduce operational costs.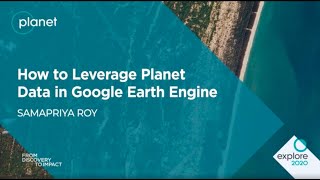 How to leverage Planet data in Google Earth Engine
Beginner and advanced users of Google Earth Engine can attend this live session to learn all about how to easily access Planet data and exploit next-generation analysis tools in the cloud.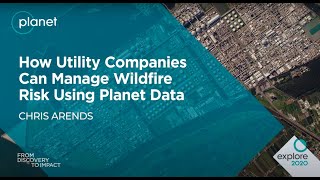 How utility companies can manage wildfire risk using Planet data
In this session you will hear how San Diego Gas and Electric (SDG&E) uses Planet data helps feed NDVI values into their Fire Potential Index.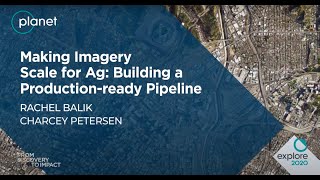 Making Imagery Scale for Ag: Building a Production-ready Pipeline
Satellite imagery has the potential to change the lives of farmers worldwide, and Planet data is helping companies like Corteva/Granular maximize their time and precious resources, avoid devastating losses, and optimize their input usage for a more sustainable and profitable future.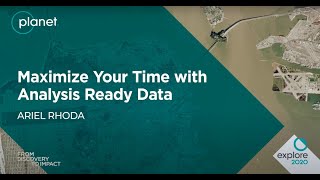 Maximize your time with Analysis Ready Data
This session will dive deep into Orders API's raster tools features, enabling you specify upfront processing and receive pre-processed data, ready to go for downstream analysis. Learn how your team can save time and effort by leveraging Planet's raster processing tools, including band math, co-registration, and reprojection, as well as mosaicking and clipping.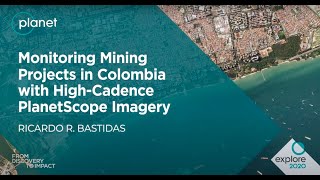 Monitoring Mining Projects in Colombia with High-Cadence PlanetScope Imagery
In this session, you'll learn how Colombia is using high-cadence satellite imagery to support decision making process on mining projects.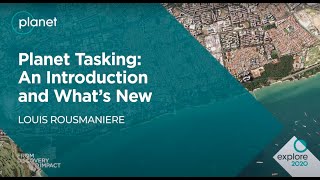 Planet Tasking: An introduction and what's new
Join this session to learn about the latest and greatest advancements with our rapid revisit tasking products.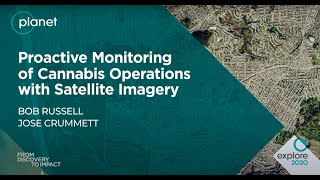 Proactive Monitoring of Cannabis Operations with Satellite Imagery
This session will explore how two counties in California are using high resolution SkySat imagery to identify and monitor cannabis operations.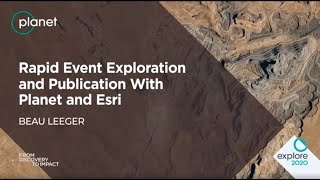 Rapid Event Exploration and Publication with Planet and ArcGIS
This session describes the process of obtaining imagery and rapidly creating consumable maps, apps, and services from Planet Imagery within the ArcGIS platform.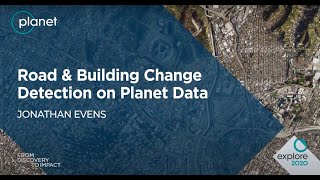 Road & Building Change Detection on Planet Data
In this session, you will learn how you can leverage Planet's new deep learning-powered capabilities to monitor broad areas and only focus on areas of change relevant to your analysis.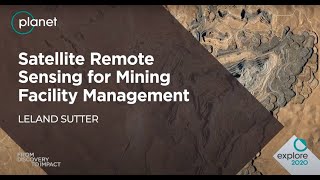 Satellite Remote Sensing for Mining Facility Management
New remote sensing technologies, scientific advancement, and improved computational processes have the potential to aid in decision making and add value to a mining company and the communities in which they operate.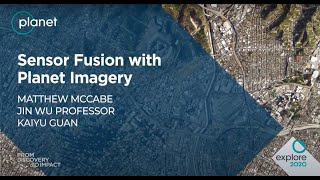 Sensor Fusion with Planet Imagery
A growing diversity of Earth Observation sensors is creating an explosion of sensor fusion techniques to drive value and insights from data. Join a conversation with three world-class remote sensing laboratories that are combining Planet's near daily imagery with MODIS, Landsat, and Sentinel data for unprecedented spatiotemporal insights into agriculture, tropical forests, and other ecosystems.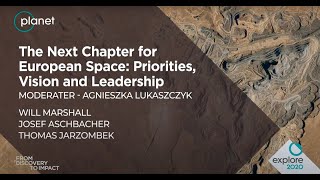 The Next Chapter for European Space: Priorities, Vision and Leadership
Join us for a dynamic discussion with leaders of the European space community as we dig into some of the exciting developments that will shape European space activities in the near and long term.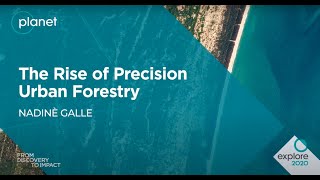 The Rise of Precision Urban Forestry
In this session you'll hear about how Planet imagery is being used by municipalities and urban foresters to get a better overview of their green spaces to create sustainable cites of the future.
Towards A Sensor Fusion Future: A Deep Dive Into Planet's New Seamless, Gap-filled Analysis Ready Data
Join this session to learn how Planet builds and delivers a clean, comprehensive, uninterrupted dataset, ideal for studying subtle daily changes in land use and derive advanced vegetative indices to understand shifting biophysical properties with unprecedented granularity.
Train your own computer vision model
In this session, we'll demonstrate how Planet is making it easy to develop computer vision models so that you can choose what to detect and how.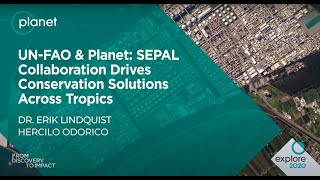 UNFAO & Planet: SEPAL Collaboration Drives Conservation Solutions Across Tropics
This session will explore how these countries are putting the combination of Planet's high-resolution satellite imagery and UN-FAO's processing platforms for a variety of applications.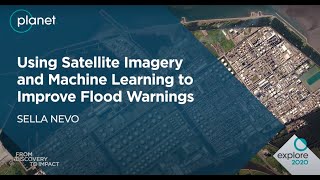 Using Satellite Imagery and Machine Learning to Improve Flood Warnings
In this session, we'll discuss how the Google Flood Forecasting Initiative creates flood forecasting models using elevation maps created with Planet's satellite images, and uses these models to inform individuals, governments, and relief organizations.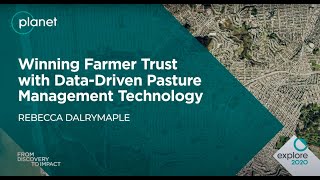 Winning Farmer Trust with Data-Driven Pasture Management Technology
Learn how LIC leverages Planet data and builds tools that quantify the field-specific health and biomass of grass to drive efficiencies in labor and time, and help optimize yields and land use.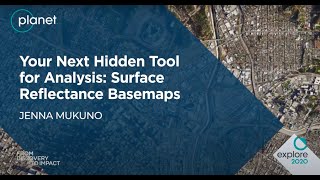 Your next hidden tool for analysis: Surface Reflectance Basemaps
This session will demonstrate how to do deeper analysis with comprehensive, cloud-free Surface Reflectance Basemaps for activities like assessing crop health, measuring water extent, and detecting land cover change.